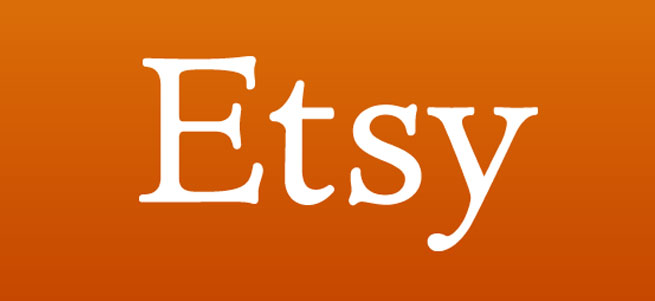 Etsy Case Study

Etsy has become the main cyber marketplace for artists creating handmade goods and those looking to purchase those pieces of handmade workmanship.
System Specifications
Bandwidth (Why Low?): Because most of the content being sent to the viewer is images, there is not a high requirement for bandwidth.
CPU (Why Low?): Since Etsy doesn't generate any images and very few commands such as searches and transactions, there is a low amount of CPU required to run its site.
Disk (Why Medium?): Although there is bucket loads of objects and items to be found on Etsy, the amount of disk space required to store these content light files is only a little higher than minimal.
RAM (Why Low?): Accessing the information stored on this site is simple and doesn't require too much memory to display items.
Scalability (Why High?): Because there are millions of items and hundreds of thousands of merchants, Etsy needs an architecture that can scale to meet the demand it receives.
Overview
Etsy, self-described as a place to buy and sell all things handmade, is the virtual fairgrounds for homemakers, arts & crafts enthusiasts, and D.I.Ys (do it yourselvers) to both peddle their own goods or shop for items that suite their tastes. Much like Pinterest, Etsy attracts a high female consumer and visitor base, most of who are located in the US. Though debatably a strong competitor to Amazon and eBay, it is most definitely the first name in online independent arts and crafts sales both locally and nationally.
History
Etsy was created by Haim Schoppik, Tob Kalin, Jared Tarbell, and Chris Macguire in 2005 and officially launched on June 18th. Its headquarters are based in Brooklyn NYC, another east coast-based tech company. The name Etsy was anything but inspired according to the chief brain parent, Rob Kalin. He explains in a Reader's Digest interview, "I wanted a nonsense word because I wanted to build the brand from scratch. I was watching Fellini's 81/2 and writing down what I was hearing. In Italian, you say 'etsi' a lot. It means 'oh, yes.' And in Latin, it means 'and if.'"
At its release, the PR for the company was minimal at best and relied primarily upon word of mouth. Within a year of its initial release, it had gained 10,000 artists (craft makers), pitching 100,000 items, and had a market of approximately 40,000 buyers. Since then, Etsy has become the marketplace for over 875,000 sellers which raked over US$525 million in sales.
Etsy wasn't exempt from the frequent leadership shuffle so many tech companies are susceptible to. Robert Kalin was the original CEO and had the mentality he would do what was best for the company even if it meant stepping down for a while. In August 2008, Maria Thomas, former head of digital for National Public Radio, replaced Kalin as the CEO. After a two year stretch which earned her the name as one of the 25 most influential women on the web, she handed the reins back to Kalin in January 2010, once Etsy had become profitable. On July 21st 2011, Etsy CTO Chad Dickerson, who joined the team the same time Thomas became CEO, was handed the executive officers position and has since led Etsy with the focus to get the company to "move faster and more purposefully."
Etsy's sales have continued to grow and grow, having an 80% increase in sales since the year before on Cyber Monday (November 28, 2011) which marked its highest day in sales. Since then, Dickerson has hinted at wanting to make Etsy public, but is apparently not so hasty in doing so. He could be holding off after witnessing other online based IPOs struggle, the most recent being Facebook.
Features
Etsy charges 20 cents for each item listed at a user's store front and receives 3.5 percent from each sale. On top of its famous array of handmade goods, it has become a distribution site for commercial and independently produced supplies.
It offers a wide selection of goods for all tastes, male and female, vintage to cutting edge, novelty to practical, and chic to geeky. With mountain loads of "stuff," it would be easy for the shopper to get lost in the virtual maze of booths. Etsy has created some initial categories in which most things can be sorted into, such as art, bags and purses, candles, etc. Shoppers can also enter in a specific item or key word into the search bar. For example, if one enters "Octopus Necklace" into Etsy's search bar, over 3,299 items pop up. From there, the shopper can specify if the item they are looking for is handmade, vintage, or from the Geekery collection.
Among its terms of use policies, there is a list of restricted items, but Etsy remains fairly liberal when it comes to the products users are allowed to sell. One criticism that seems to be widely agreed upon is how the shopping cart is organized. Users aren't able to go from store to store, adding different items to a cart and pay for it all at once at the checkout a la Amazon.
System
One of the most significant moments in Etsy's history is how it coped with a challenging architecture problem.
In the beginning, Etsy was running on one web server and database. As the company grew, the architecture developed into a business logic-dependent set up with back-end Postgres databases. PHP covered the display on top of a Lighttpd web server structure. Lighttpd was thought to be a little more secure since it was less renowned and not as hacked as other servers.
Etsy was still trying to streamline its systems, but for the time being it was somewhat difficult to scale its database, improve the uptime of the site, and prevent the frequent outages when maintenance windows were up. As a solution, in 2007, Etsy's IT team decided to develop Sprouter, a software stack written on Python which was inserted between the front end PHP and the Postgres database. Although Sprouter helped centralize access to the database, it was deemed too attached to Postgres and complicated the developer's job due to how much writing was required for the sites functionality.
After an update to Python broke Sprouter, it was never really able to pick itself back up and made the scalability of the database that much more complicated. To recover, Etsy seemed to take a look into Flickr's book and start to approach its "DevOps" at that angle. This angle is all about frequent but small software implementations and updates, giving the development team access to better monitoring tools, and, in order to tweak the systems, not overly correct them by drafting entirely new software each time.
They stabilized Sprouter for the most part as well as most of the rest of their infrastructure. The team also upgraded its database as far as their resources allowed them and began switching to Apache web servers with connections to its databases routing through object-relational mapping. Etsy also became a little more conservative by moving away from its Postgres back-end to "battle-tested" MySQL sharded databases which has increased its scalability considerably.
Summary
Etsy is the marketplace in which do it yourself enthusiasts can peddle their goods through a virtual storefront. With its web 2.0 appearance and continually fresh continent from its growing user base dedicated to handmade products and crafts, Etsy is not only a big name in online commerce, but shows that there is room for the handmade market in this increasingly cyber world.
Sources
Dickerson, Chad. "Etsy Celebrates Highest Day of Sales in History." Etsy News Blog.
http://www.etsy.com/blog/news/2011/etsy-celebrates-highest-day-of-sales-in-history/. (July 3, 2012)
Empson, Rip. "Etsy Shakeup: CTO Chad Dickerson Takes Over CEO Role From Founder Kalin As Visitor Growth Stalls." Tech Crunch.
http://techcrunch.com/2011/07/21/etsy-shakeup-cto-chad-dickerson-takes-over-from-founder-kalin-as-visitor-growth-stalls/. (July 3, 2012)
Jeffries, Adrianne. "Etsy's in Line for a Big IPO-Someday." Beta Beat.
http://betabeat.com/2012/06/etsy-ceo-etsys-definitely-the-kind-of-company-that-can-go-public/. (July 3, 2012)
"Maria Thomas." Crunch Base.
http://www.crunchbase.com/person/maria-thomas. (July 3, 2012)
Rokali. "Etsy Announcement: New Roles at Etsy Inc." The Etsy Blog.
http://www.etsy.com/blog/en/2008/etsy-announcement-new-roles-at-etsy-inc/. (July 3, 2012)
Schonfeld, Erick. "As Etsy Turns A Profit, Founder Rob Kalin Takes Over Again As CEO." Tech Crunch.
http://techcrunch.com/2009/12/21/etsy-turns-profit-rob-kalin-ceo/. (July 3, 2012)
Takac, Micki. "Etsy's Handmade Goods Inspire the Shopper in All of Us." Invention & Technology News.
http://news.inventhelp.com/Articles/Internet/Inventions/etsy-shop-12587.aspx#.T_MYBZGHowR (July 3, 2012)
"Terms of Use." Etsy.
www.etsy.com/help/article/479?ref=ft_terms. (July 3, 2012)
"The Etsy Saga: From Silos To Happy To Billions Of Pageviews A Month." High Scalability.
http://highscalability.com/blog/2012/1/9/the-etsy-saga-from-silos-to-happy-to-billions-of-pageviews-a.html. (July 3, 2012)
Wilson, Fred. "Etsy." Union Square Ventures.
http://www.usv.com/2006/06/etsy-1.php. (July 3, 2012)
You should check out these related Case Studies:
Andy has loved writing since he was a child and enjoys writing as an occupation and hobby. He loves history, traveling, being outdoors, and is preparing for the robot uprising.