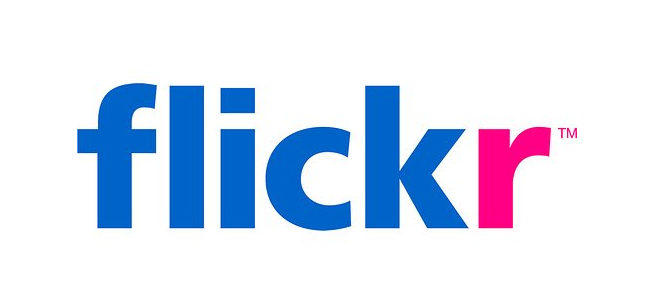 Flickr Case Study
Flickr is primarily intended for image and video hosting, but is also host to a suite of web services and a thriving online community.
System Specifications
Bandwidth (Why High?): In order to receive and display the countless images posted on Flickr to a worldwide audience, it needs to use a large amount of bandwidth.
CPU (Why High?): To display all of the images, including high definition images, an abundant amount of computing power is needed. The editing features Flickr provides also demand high levels of processing power.
Disk (Why High?): Photos can be fairly large, depending on the size and resolution of the picture. And with millions of pictures, Flickr needs to make an enormous amount of disk space to store all the pictures.
RAM (Why High?): To display the portfolio of various users, Flickr implements large amounts of RAM to bring all of those images up quickly and allow users to interact with them.
Scalability (Why High?): The server architecture at Flickr allows it display images while optimizing the servers to run efficiently and adjust to traffic accordingly.
Overview
Flickr, created in 2004 by Ludicorp, a Vancouver-based company, is the 36th most visited site on the internet. The site is primarily intended for image and video hosting, but is also host to a suite of web services and a thriving online community. Acquired by Yahoo! in 2005, Flickr now serves as the company's main online image hosting service for users. It is also a popular tool for bloggers to host the images imbedded in their blogs and other social media outlets. In September 2010, it was reported that Flickr is home to more than 5 billion images.
Flickr was essentially a byproduct of Ludicorp's massively multiplayer online game, Game Neverending, but eventually supplanted the MMO when it proved to be a more feasible project for the company. Originally, Flickr was intended to be a multiuser chat room called FlickrLive, which would allow users to swap photos in real-time. These photos were also to be gathered from images on the web rather than user-generated. Eventually, as the site's purpose shifted from the chat room idea to user sharing of original images and video content, FlickrLive was dropped.
The ability to tag images, mark favorites, group photo pools and interestingness, were initially not present in the early versions of Flickr, but in May of 2006, the site updated its services to include these features as well as underwent a design and structural overhaul.
Features
The two types of accounts offered by Flickr are Free and Pro. Upload limits on free accounts were recently increased from 20 MB a month to 100MB, and were completely removed from Pro accounts, allowing users an unlimited allotment of uploads. Originally, paid accounts had a 2GB per month limit.
This allotment of uploads, however, only applies to images. Whereas paid accounts have unlimited uploads for both images and videos, free accounts are limited to 2 videos per month, in addition to the 100MB per month of image uploads, and may only have 200 photos on the site at a time, although links to the images exceeding the 200 limit are still active in blog posts. Another downside of a free account, in addition to the stipulation that the photos posted on a free account are not available for download, is the fact that after 90 consecutive days of inactivity, the account is deleted.
Pro accounts receive unlimited bandwidth and storage, have access to account statistics, may place their photos in up to 60 group pools, and get to enjoy ad-free browsing.
Interaction and Compatibility
In addition to RSS and Atom feeds, Flickr's internal functionality includes an API that allows users to collaboratively expand Flickr's services and applications, encompassing a large number of third-party Greasemonkey scripts to enhance user experience on the site.
Because the site relies mainly on standard HTML and HTTP, there is also wider compatibility between platforms and browsers. Flickr's internal image organization tool, Organizr, uses Ajax, which is compliant with most current browsers. Many of Flickr's other tagging and editing interfaces also have Ajax functionality.
Flickr's compatibility extends to Windows Live Photo Gallery users as well as users of iPhoto (version 8) and Aperture (version 3.0) by Apple, allowing them to upload photos directly to the site. Flickr also provides a desktop client for Mac OS X and Windows, dubbed Uploadr, which allows for drag-and-drop batch uploading without using the web interface.
New Service Developments
As Flickr has become increasingly popular as a primary resource among bloggers and Mac and Linux users for photo-sharing and storage, recent developments for the company have included partnerships with third parties to offer a new range of services. New offerings will include printing of business cards, photo books, stationery, personalized credit cards, and large-size prints from companies like Moo, Blurb, Tiny Prints, Capital One, Imagekind, and QOOP. This is in addition to Flickr's existing partnership with Getty Images to sell stock photos.
System
At the time of the acquisition by Yahoo! all of Flickr's content was migrated from servers in Canada to the U.S., which subjected the data to U.S. federal law. As of August 2009, the company reported that its data was hosted across 124 servers, on 62 databases, with about 800,000 user accounts per pair of servers.
Servers are Linux-based (from RedHat) with MySQL databases and software platforms that include Apache, PHP (with PEAR and Smarty), shards, Memcached, Squid, Perl, ImageMagick, and Java; the system administration tools include Ganglia, SystemImager, Subcon, and CVSup; based on information compiled by highscalability.com.
Sources
Amazon.com. "Flickr.com Site Info." Alexa. http://www.alexa.com/siteinfo/flickr.com (accessed September 10, 2010).
Butterfield, Stewart. "Flickr and Greasemonkey." Flickr blog. http://blog.flickr.net/en/2006/08/27/flickr-and-greasemonkey/ (accessed September 10, 2010).
Chartier, David. "FlickrExport 4 Arrives for iPhoto, Aperture." Macworld. http://www.macworld.com/article/156148/2010/12/flickrexport_4_iphoto_aperture.html (accessed September 10, 2010).
Graham, Jefferson. "Flickr of idea on a gaming project led to photo website." USA Today. http://www.usatoday.com/tech/products/2006-02-27-flickr_x.htm (accessed September 10, 2010).
Hoff, Todd. "Flickr Architecture." High Scalability. http://highscalability.com/blog/2007/11/13/flickr-architecture.html (accessed September 10, 2010).
Informer Technologies Inc. "Organizr Wiki." Software.Informer. http://organizr.software.informer.com/wiki/index.php (accessed September 11, 2010).
Microsoft Corporation. "Sharing Your Photos on Flickr is Seamless with Windows Live Photo Gallery." Windows Live Photo & Video Blog. http://blogs.msdn.com/b/pix/archive/2007/10/23/sharing-your-photos-on-flickr-is-seamless-with-windows-live-photo-gallery.aspx (accessed September 11, 2010).
Oates, George. "Changes Afoot." Flickr blog. http://blog.flickr.net/en/2006/05/10/changes-afoot/ (accessed September 11, 2010).
Tsotsis, Alexia. "Flickr Hits Its 5 Billionth Photo, And Here It Is." TechCrunch. http://techcrunch.com/2010/09/18/flickr-5-billionth-photo/ (accessed September 11, 2010).
Wagner, Emily. "Flickr: Uncover the Business." New Media and Society. http://blogs.cornell.edu/newmediaandsociety2010/2010/02/09/flickr-uncover-the-business/ (accessed September 11, 2010).
Yahoo! Inc. "Bad case of Hiccups!." Flickr Help Forum. http://www.flickr.com/help/forum/en-us/100485/page6/#reply672723 (accessed September 11, 2010).
Yahoo! Inc. "Data moving to the U.S. very soon!." Flickr Help Forum. http://www.flickr.com/help/forum/8280/ (accessed September 11, 2010).
Yahoo! Inc. "Flickr: Help." Flickr FAQ. http://www.flickr.com/help/limits/ (accessed September 10, 2010).
Yahoo! Inc. "Getting Your Stuff onto Flickr." Flickr. http://www.flickr.com/tools/ (accessed September 11, 2010).
You should check out these related Case Studies:
Rebekah is an avid writer and former lacrosse player. She is also the Content Manager at NetHosting. Rebekah enjoys the pace and energy of the Internet industry as well as the rules-are-made-to-be-broken attitude of the English language.