nethosting is a 100% compliant data center
The Payment Card Industry Data Security Standard (PCI DSS) was instituted by the PCI Security Standards Council (PCI SSC) to strengthen credit card data security amongst merchants worldwide.
The PCI SSC was formed in 2006 by the five major credit card companies (AMEX, Discover, Visa, MasterCard, and JCB International) to combat the growing threat of identity theft and cyber crime with a standardized set of protocols for merchants, called the PCI DSS. A company is deemed "PCI Compliant" when it meets these standards and receives certification from a PCI accredited auditor. NetHosting became PCI Compliant in 2009 and has maintained its certification ever since.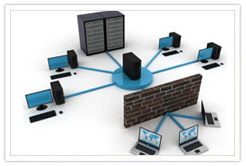 PCI has six objectives:
Network Security
The network is protected from outside threats or corruption.
Protected Credit Card Processing
Cardholder data is stored and transmitted securely.
Invulnerable Infrastructure
Access to data is controlled and selective.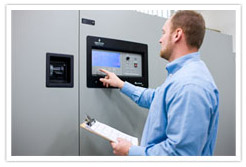 Secure Data Access Policies
The network is protected from outside threats or corruption.
Strong System Security
The system is regularly scanned and closely monitored for security breaches.
Employee Security Awareness
Company-wide information security policies are present and enforced.
Any company processing or storing credit card information must be compliant with the PCI DSS or be subject to hefty fines as well as the daily risk of a security breach. By performing annual audits to maintain compliance, merchant companies can stay a step ahead of identity thieves and cyber criminals, who are constantly adapting their tactics to exploit weak or outdated systems and procedures. The PCI SSC strives to stay up-to-date with the most current threats and implements defenses across the board by evolving the PCI standards and offering newer tools and strategies.
By choosing a PCI compliant company like NetHosting, you can be sure that your data is stored in a location that has been evaluated and approved by a third-party auditor.
Click here to view NetHosting's PCI DSS Certificate of Compliance.
Call (801) 223-9939 or chat with us today to learn more.